Meet the maker
Tania Miranda of San Diego, California, started hand stamping six years ago in a metal working class, and now she sells her unique creation in her online Etsy shop, Wanderlust Crafts and Gifts. She loves hand stamping as a creative outlet, the gratification of the immediate results from practicing this craft, and that there are no rules. She draws inspiration from her love of travel and different cultures to create rustic, Boho, freeform pieces that reflect her passions and free-spirited nature. According to Tania, the best part about her business is that she gets to combine her two passions—travel & jewelry—by collecting items she finds all over the world and incorporating them into her pieces of work.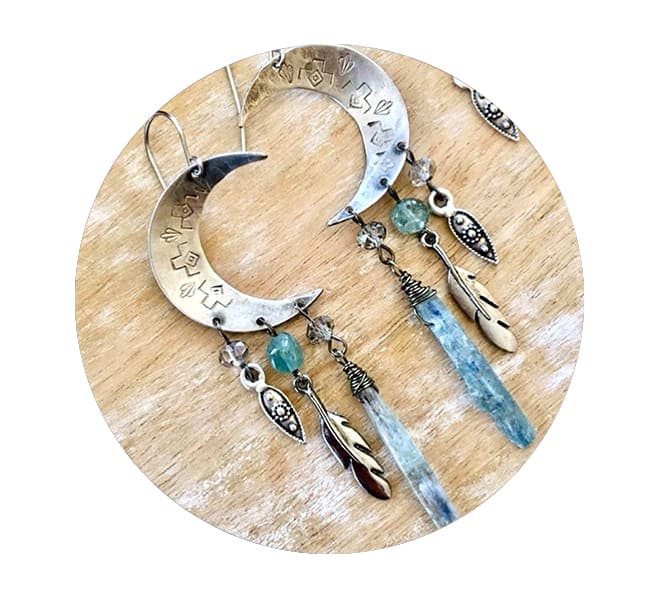 How long have you been hand stamping and how did you get started?
I have been stamping jewelry since 2014 when I took a metalworking class. And out of all the techniques we learned, stamping appealed to me the most! So much fun being able to customize metal (and when you grow up with a name that is not spelled like everyone else, you know how important personalization is).
Why do you hand stamp?
It started with being able to personalize gifts for friends and family—and now it's about taking a blank piece of metal and making it into something more!
What do you like most about hand stamping?
I like the freedom of being able to design and have an immediate result. There are no rules—you can do whatever you want!
What is it about creating something with your own hands that's so special?
I have always had a creative streak and needed an outlet to get it out. I have been making, sewing, crafting my entire life. There is something so satisfying about creating something with your own hands (even if it doesn't turn out as awesome as you would have liked)! Being able to take random materials and turn it into something you can wear or decorate with makes me so happy!
Where do you get your inspiration?
Travel is my number one inspiration! In fact I took my metalworking class because I wanted to make a compass rose necklace with GPS coordinates that I couldn't afford...and that started me on the path to stamping my own jewelry! I am inspired by places and cultures and things I've never seen before—creating something based on those experiences is a huge part of my passion for jewelry making.
What do you do with your finished pieces?
I have an Etsy shop where I sell my jewelry, and a section set up just for custom orders so buyers can decide what they want!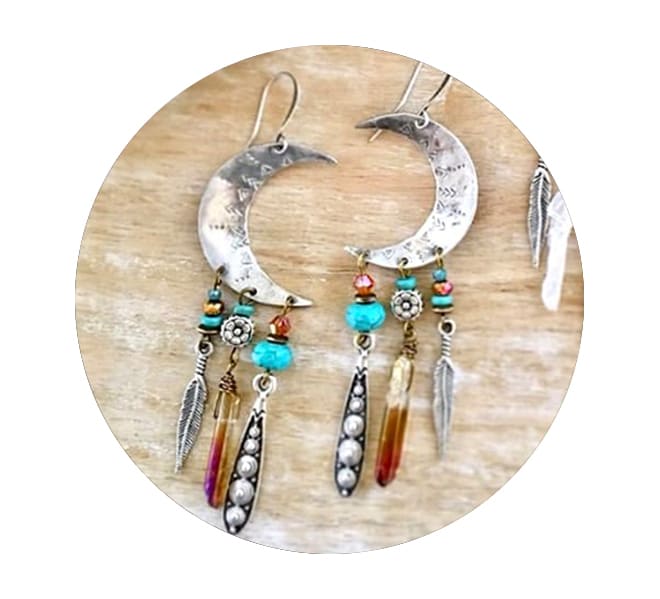 Do you have any hand stamping tips or business advice for new stampers?
Take the time to learn how to do it correctly at the beginning—use your marking tape and get familiar with the alphabet and how to stamp letters. Practice on softer metals and get used to how the bigger stamps work (I still struggle with that occasion). I also accpeted that my stamping will never be perfect! For me, the beauty of Boho/Rustic is that it can be freeform and it's not perfectly measured. The main thing is to just keep playing and have fun—the more you do it the better you'll get!