Bracelet Bending
Turn your stamped bracelet blanks into cuffs with our
Bracelet Bending Bar

and

Bracelet Bending Pliers
Note: The Bracelet Bending Bar creates a classic cuff shape with a flat top.
Step 1
Place one end of blank into the channel with the stamped side facing up. Firmly place your thumb against the end of the bracelet to secure it in place.
Step 2
Using the palm of your hand, bend the bracelet half way around the bar until it forms a 90-degree angle.
IMPORTANT: MAKE SURE NOT TO OVER BEND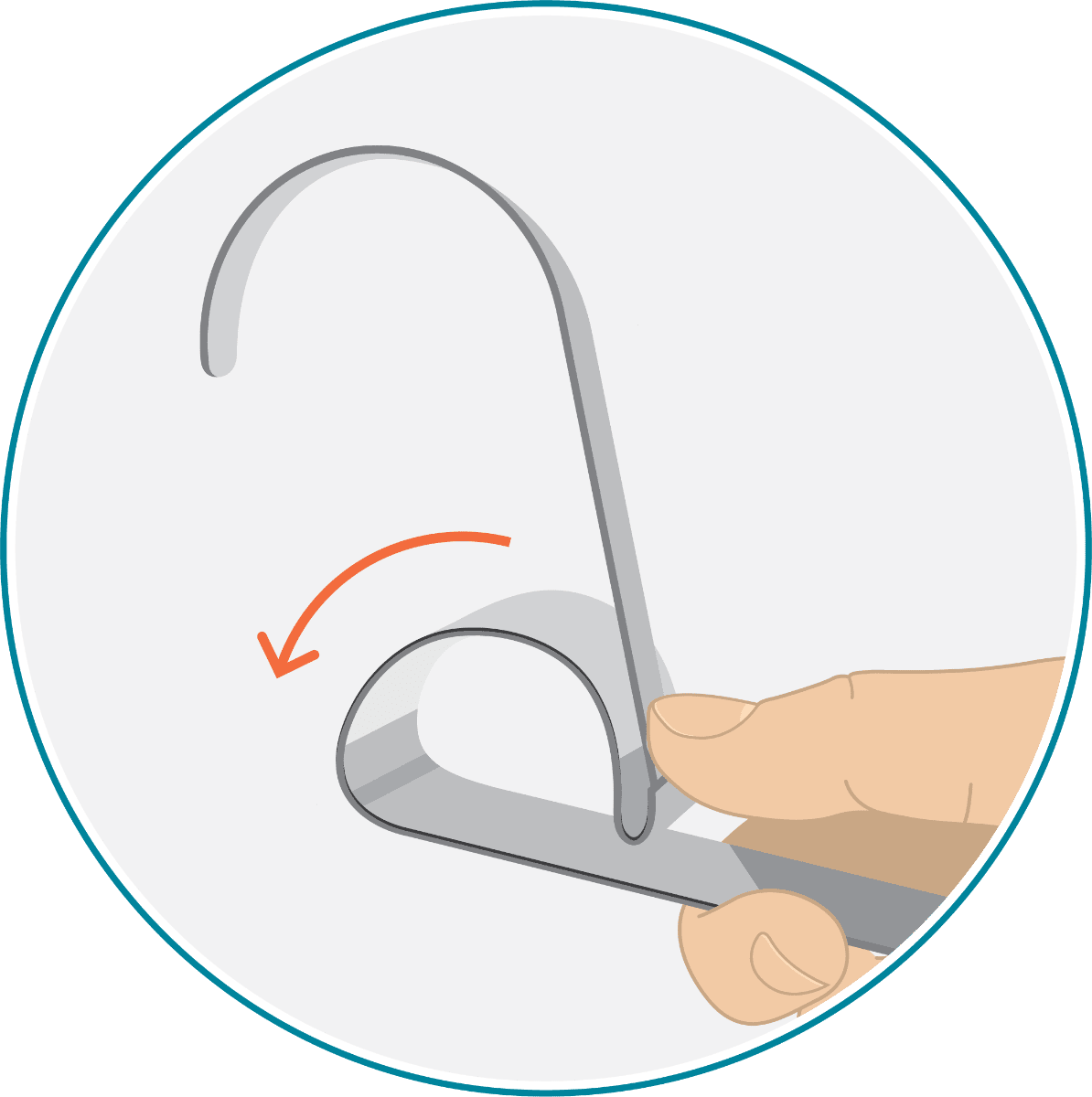 Step 3
Remove, place straight end into channel, and repeat to finish shaping the bracelet.
Note: To achieve a perfectly round cuff, continue with the Bracelet Bending Pliers.
Step 4
Match curvature of the nylon jaws to the curvature of the cuff.
Step 5
Starting in the center of the cuff, squeeze pliers to begin forming.
Step 6
Continue to squeeze and release pliers towards each end until cuff is perfectly round.
Step 7
Adjust the opening of the cuff by gently pulling the ends of the cuff apart. Create an opening that is just wide enough to slip sideways over the narrowest part of your wrist.
Step 8
To put on the bracelet, turn the cuff sideways and slide it onto the side of your wrist. Then rotate the bracelet until it sits on top of your wrist.
IMPORTANT: Do NOT stretch the cuff to fit over the top of your wrist. The bracelet will lose it shape and create a stress point in the metal, causing the cuff to break.