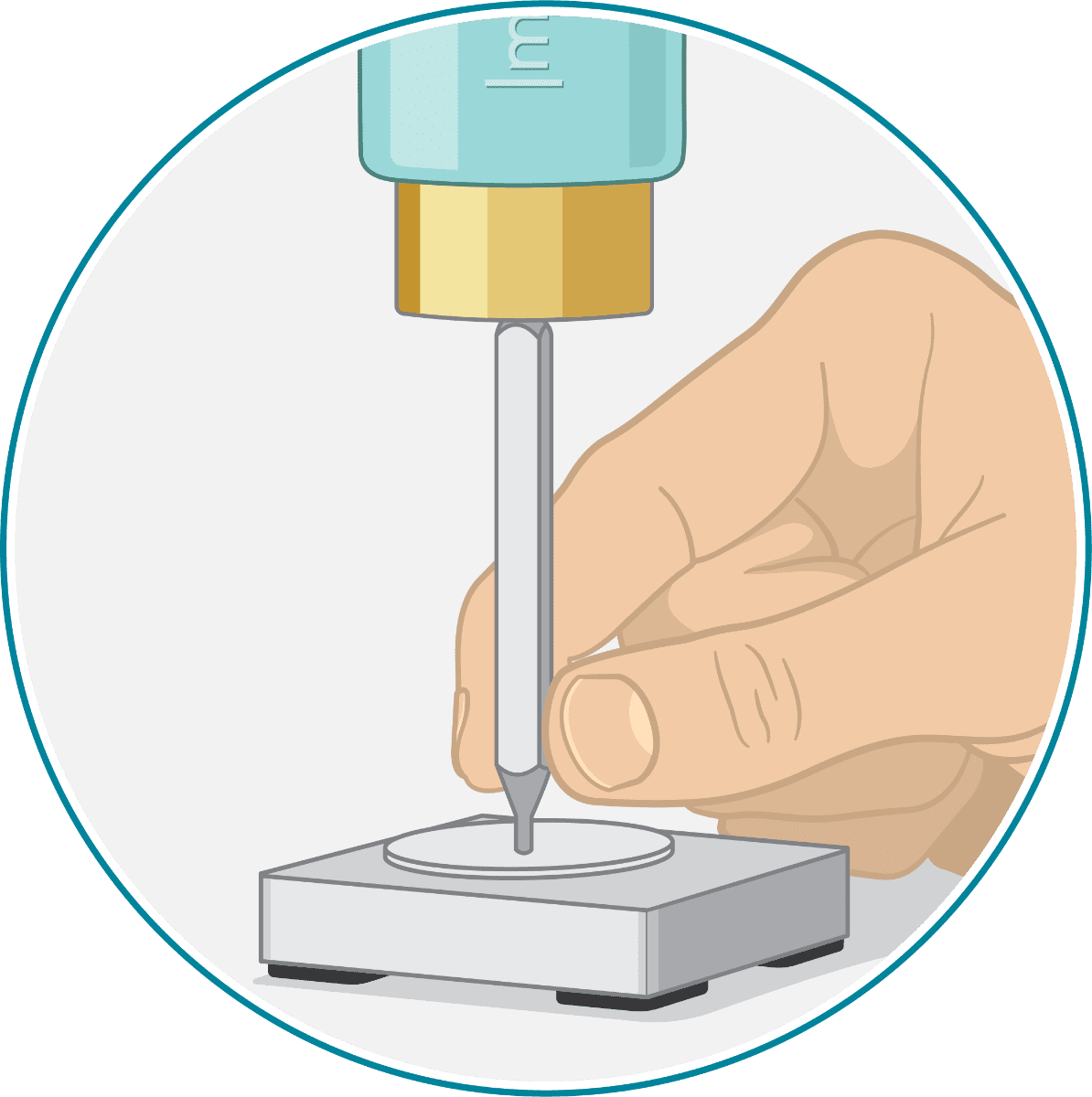 Step 1
Hold crystal setter flat and firmly in place on the stamping blank.
NOTE: Don't position crystal punch too close to the blank's edge as this may cause the blank to bulge out and distort as the metal spreads.
Step 2
Strike with medium force using metal stamping hammer until a round indentation is formed in the stamping blank. The indentation should be deep enough so that the edges of the crystal are set in the divot and the top of the crystal protrudes out from the blank.
TIP: If the edge of the stamping blank bulges out and distorts, take a file and sand down the protrusion to form the blank back in shape, as much as possible.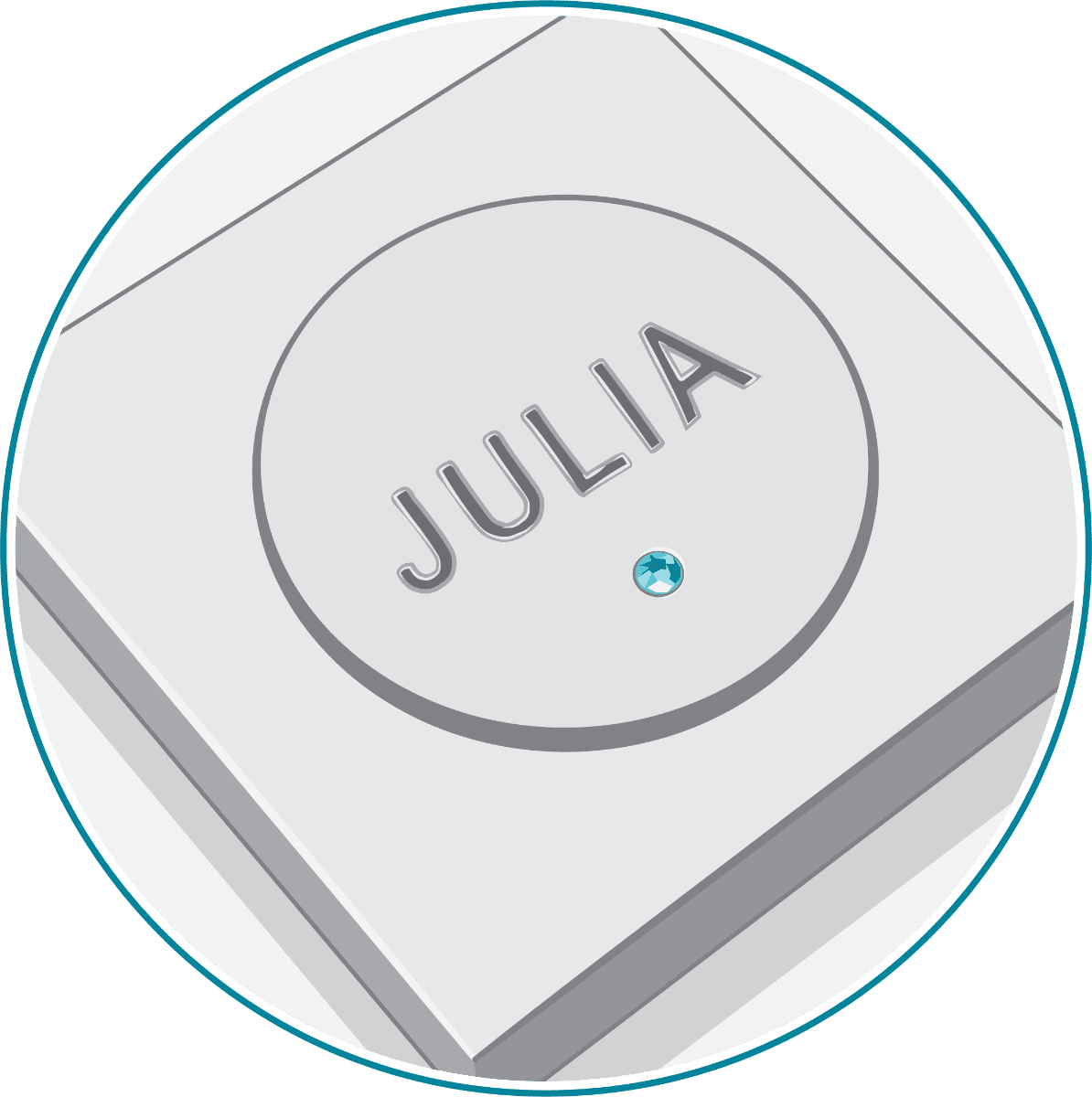 Step 3
Use your favorite jewelry adhesive to secure flat back crystal inside impression. Follow the instructions on the adhesive packaging and let crystal dry in place before wearing your hand stamped piece.