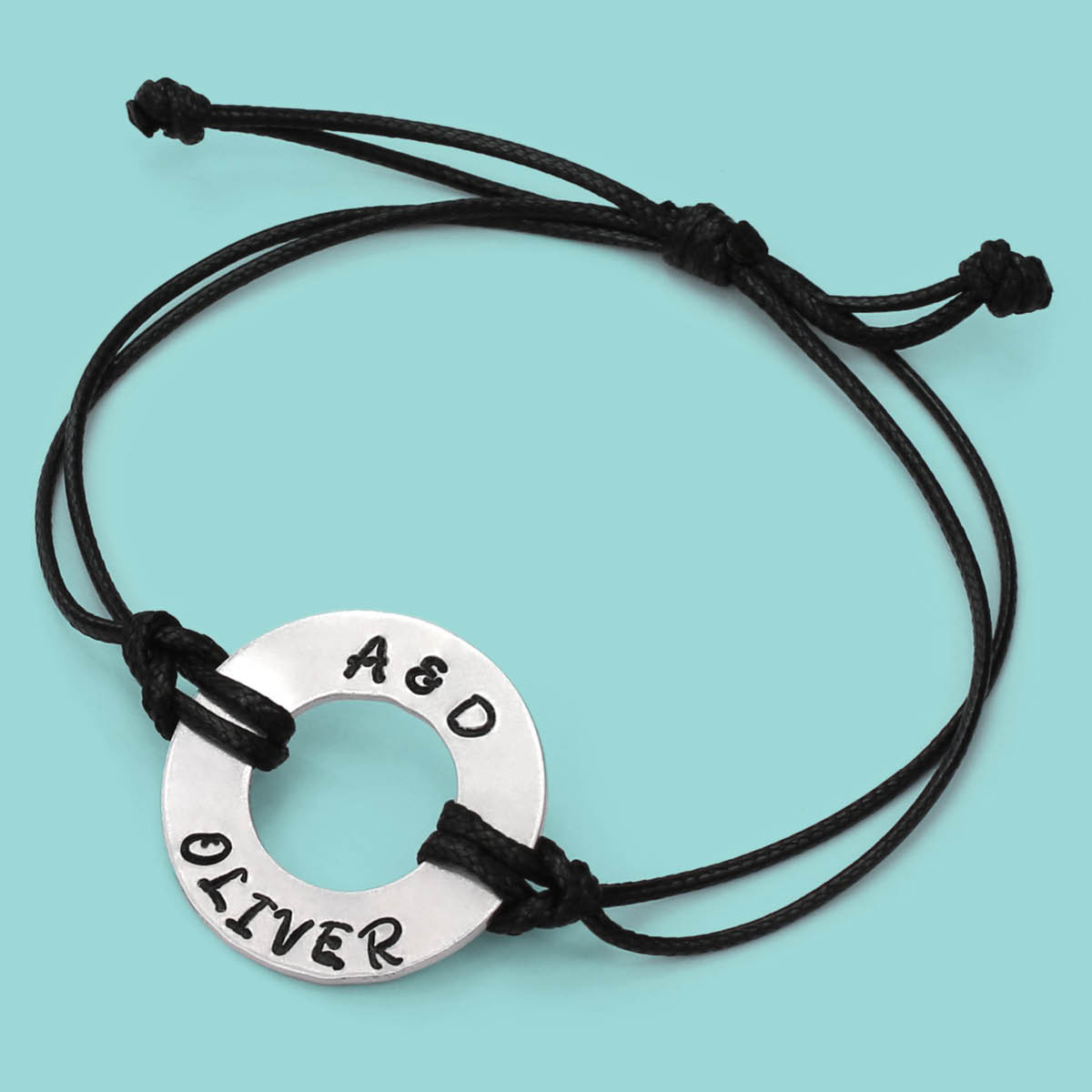 Wash[er], Rinse, Repeat...
SKILL LEVEL : Easy
Every story is worth telling.
Stamp out your dreams, hopes, loves, & strengths and be reminded of them every time you look at your wrist. Be inspired to wear your own unique story and #StampItForward to inspire others to wear theirs!
New to hand stamping?
SIY Project Kits are a great way to create hand-stamped projects of your own. Pick a Starter Kit & a SIY Project Kit and start stamping. It's that easy!
Step 1
Move the cord up to the top of the washer. Place washer on stamping block with the bracelet cord hanging off the edge. Use stamp tape to secure the washer to the stamping block so it doesn't move while stamping.
Step 2
Stamp desired message around the bottom of the washer. Place your stamp on the washer and lightly drag it towards the outside perimeter of the washer, until the outside edge of the stamp is even with the outer edge of the washer. Hold stamp flat and firmly in place by anchoring the side of your hand on workspace. Then strike stamp once with medium force using Metal Stamping Hammer. Repeat to complete desired word. As you work, turn the stamping block. This will ensure that the stamp is facing the correct direction.
TIP: If the stamp has an ImpressArt logo, make sure it is facing you so that the impression is stamped in the correct direction.
Step 3
To stamp around the top half of the washer, shift the bracelet cord to the bottom of the washer and secure the bracelet back down again. Repeat stamping technique to complete desired word.
Step 4
Highlight impressions with Stamp Enamel. Wait 3-5 minutes and then dab the excess enamel into the impressions with a paper towel before lightly wiping it away from the surface of the washer.